Messages Archive
Alan Young
The design process for the piece was somewhat evolutionary. Client asked for The West Side Story "Maria" theme and the Oboe to be on the door front. He was fine with the Art Deco emblem I've had for a some of my recent pieces.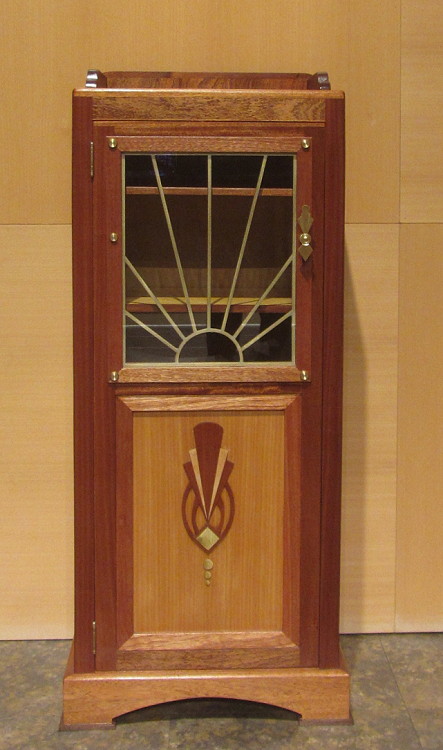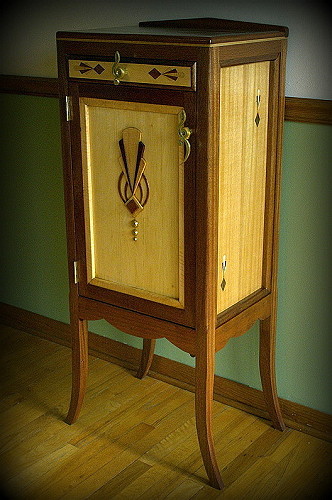 My first renderings had the Oboe, and Maria theme as surface applications. Just like the Art Deco feature.
I also was exploring a variety of base/leg designs.


After some discussions my client went with this look: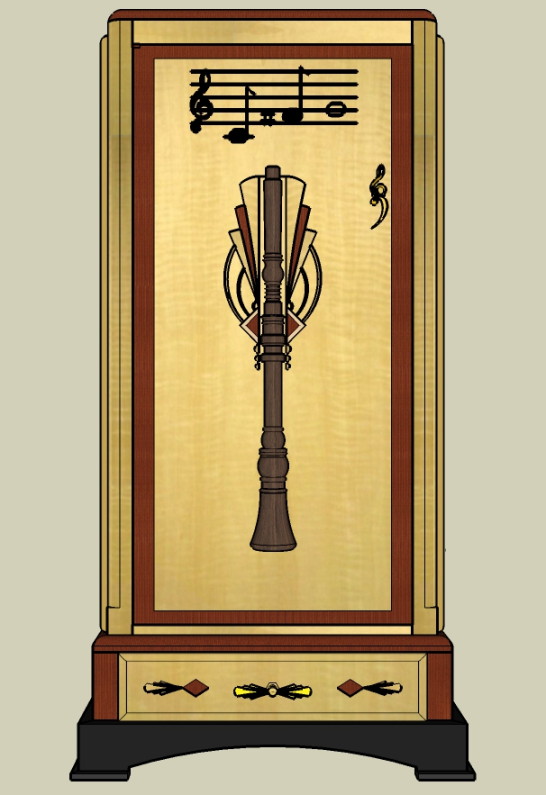 I don't have pictures for reference but I made a G Clef figure and associated quarter and half notes and started placing them on a staff element.During the fabrication process It became apparent this look was not attractive. It was too crowded and the notations were clunky. I suggested putting the Maria theme on the inside of the door and keeping the oboe/split art deco element centered on the front: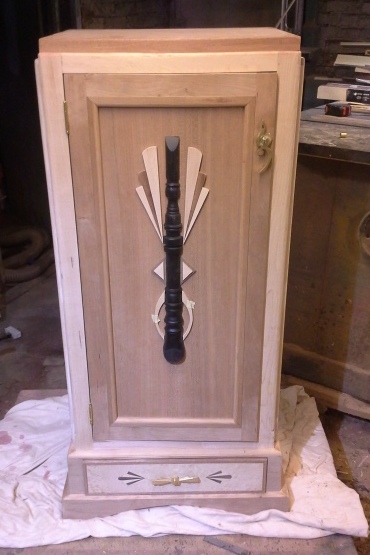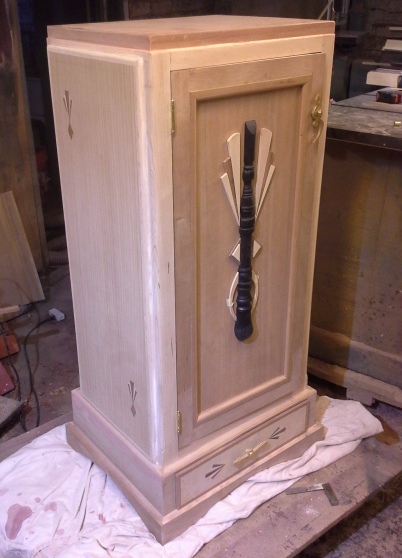 Client really wanted the score on the front so we played around with more ideas.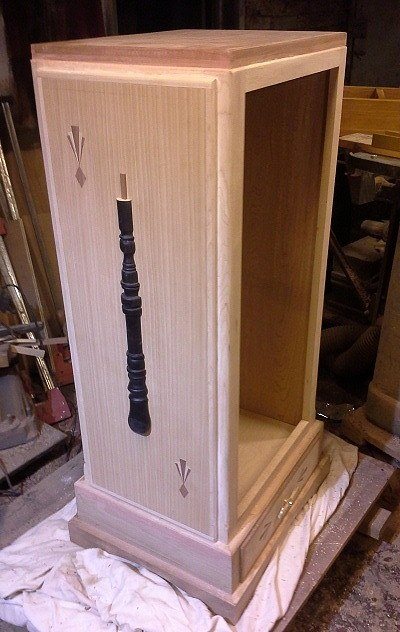 When I put the oboe on the side it really opened up space on the door for the score and the Art Deco element. The final design ended up like this: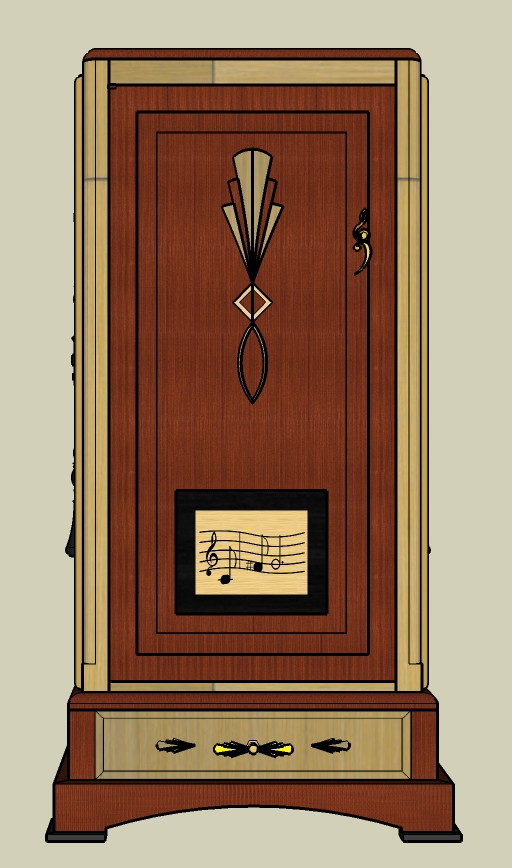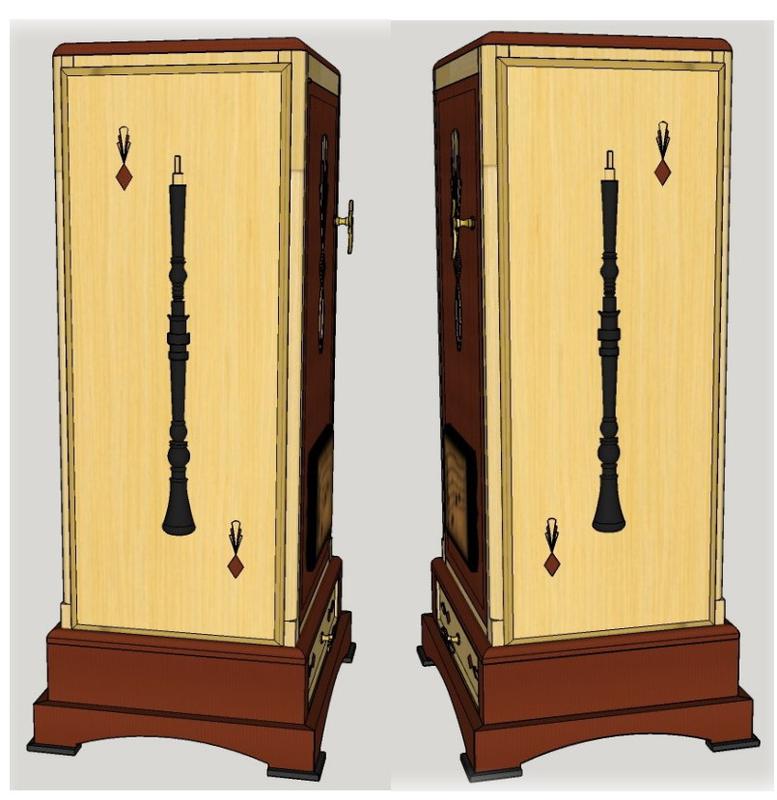 As to Bill's questions: I've been thinking that these cabinets would be better off with adjustable shelves. This leaves the piece more versatile for future uses ie a book case etc..so Yes-The shelves are adjustable-
The Oboe was turned then split on my bandsaw. back sides were flattened on large belt sander
I honestly don't remember where I got the hinges-Must have been woodcraft. They are Full Back To Back Wrap-Around Hinges :

The weight of the door does become a consideration. The panel is veneered 1/4 plywood-not solid lumber so the weight is reduced somewhat with that factor. I anticipated using a third hinge but the door fastens with rare earth magnets inset into the corners of the door's inside and galvanized steel plates are screwed to the inside of the case. so I believe the weight is controlled well.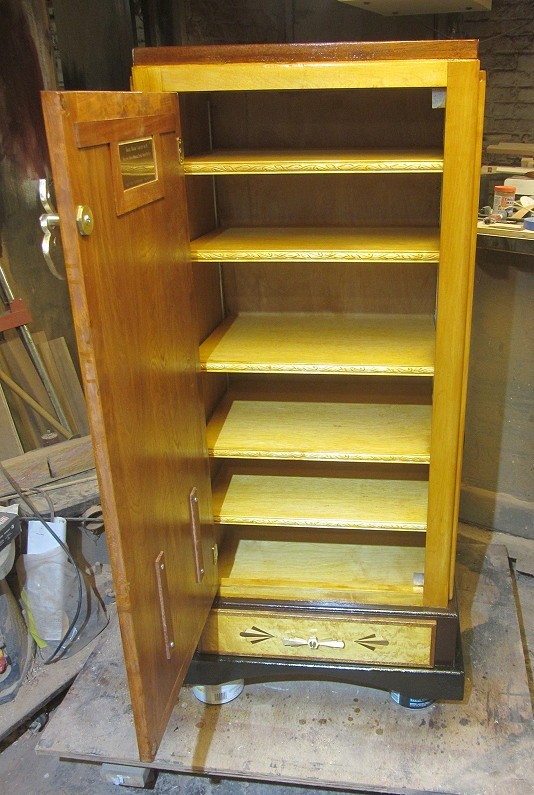 The final design and fabrication of the "Maria" Theme should be covered in a separate post as it was more time consuming than I planned but the and result was satisfactory.