Messages Archive
Subject:
Completing work on a new Sheet Music Cabinet
Alan Young
This is the fourth sheet music cabinet I've made for a very close friend from my college days. He has four daughters and has commissioned me to build a sheet music cabinet for each one for their HS Graduation. This cabinet combines art deco features from past work and puts a drawer at the bottom of the case rather than the top as in previous iterations.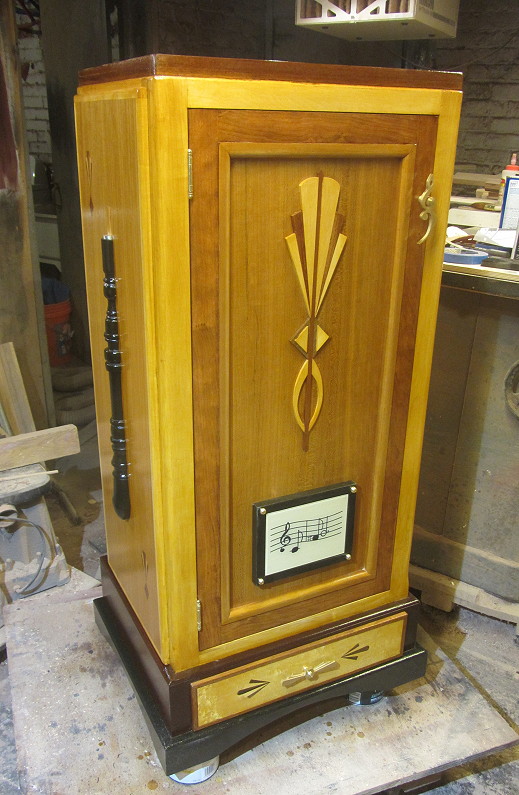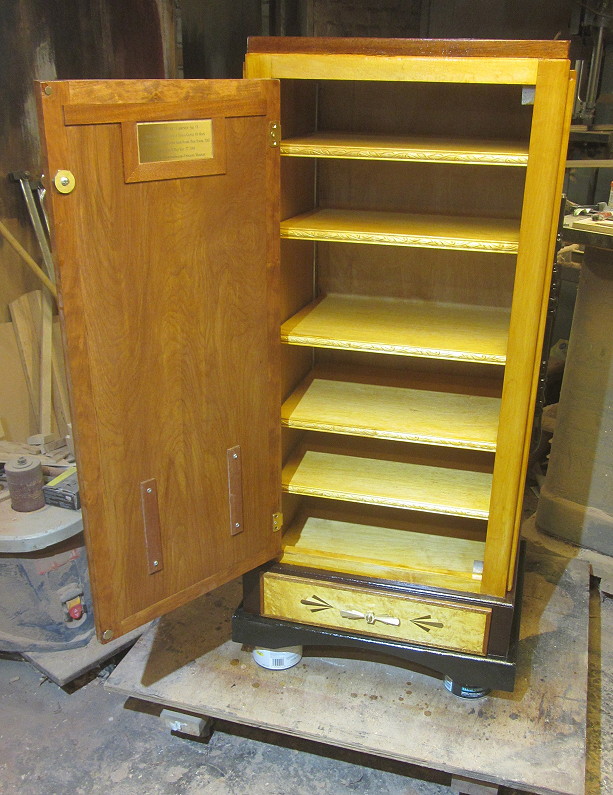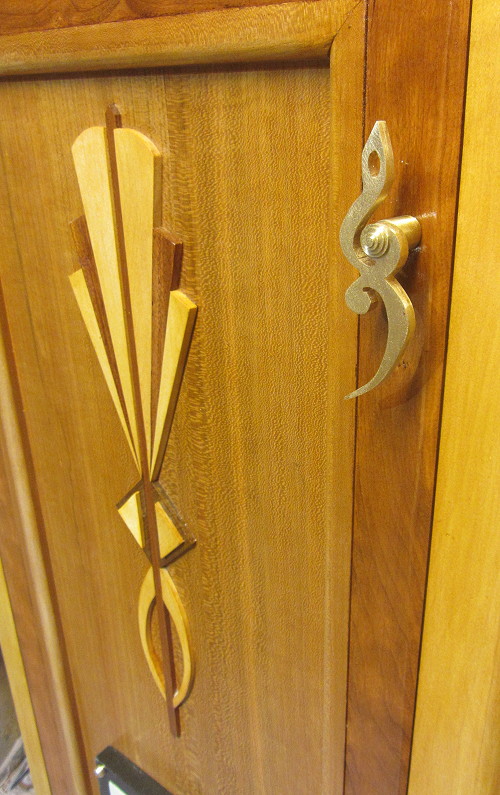 The young lady is named "Maria" so the West Side Story Motif makes an appearance at the lower part of the door, she also plays oboe so an Oboe silhouette is mounted on each side of the case,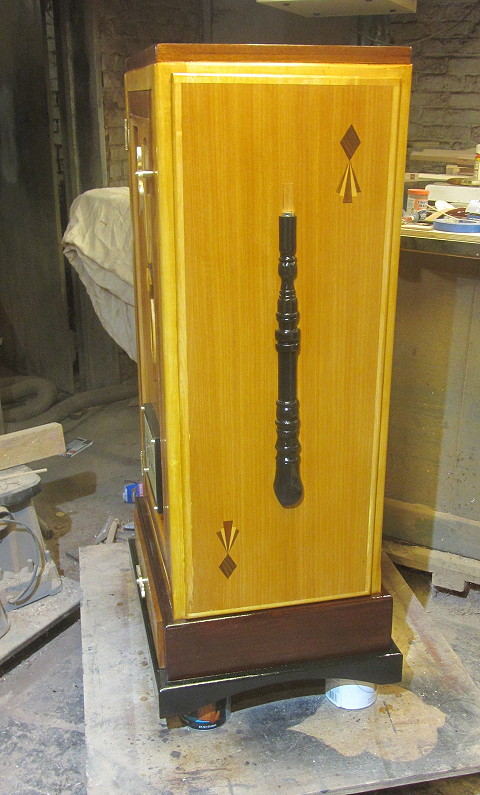 Upper frame is Maple with Anigre veneer. Top is Sapele, Door is Cherry, base is Cherry. Drawer front Bird's eye Maple. Hand made brass hardware. Finish is Amber Shellac- still needs buffing out.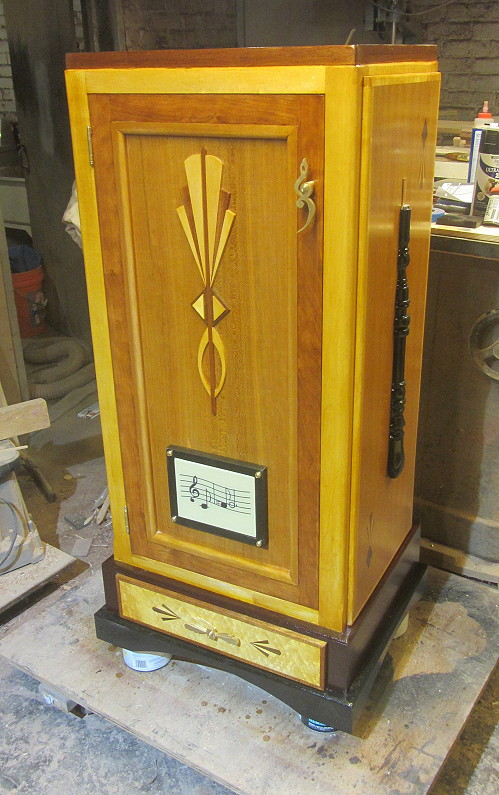 Messages In This Thread
Completing work on a new Sheet Music Cabinet