Messages Archive
Subject:
A few more photos of the show.
Derek Cohen (in Perth, Australia)
Here are a few more photos.
A table by Martin Burgoyne on the left. He has made some fine inlaid pieces. The credenza is classic mid-century Danish, now very in.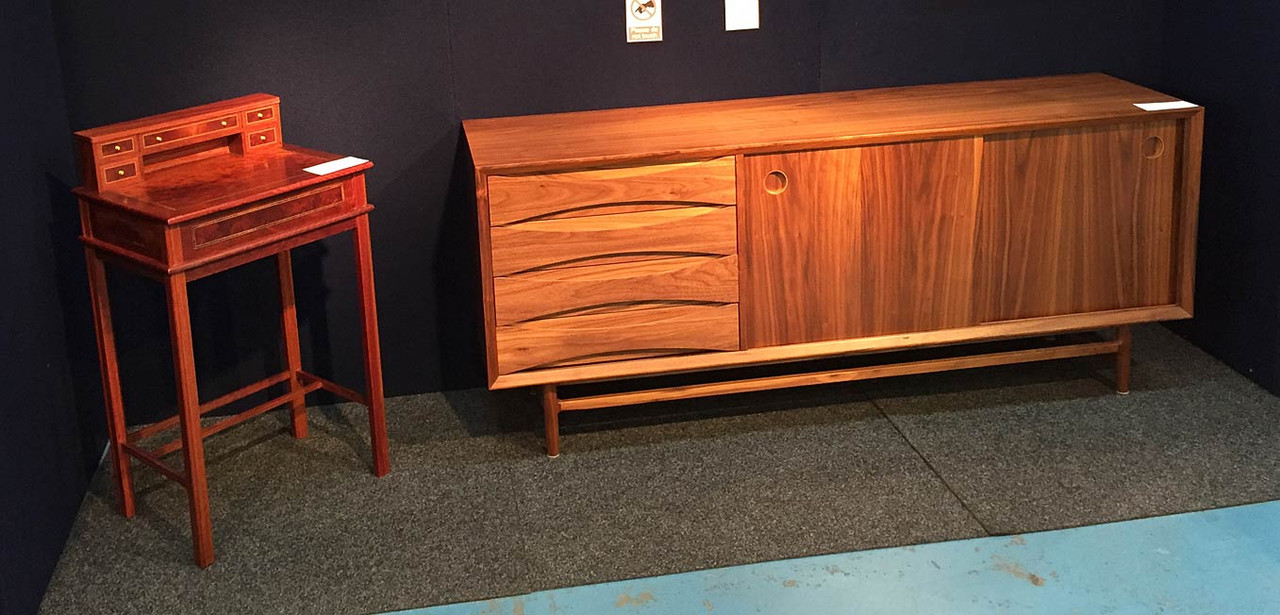 I loved the fun of this (full size) table!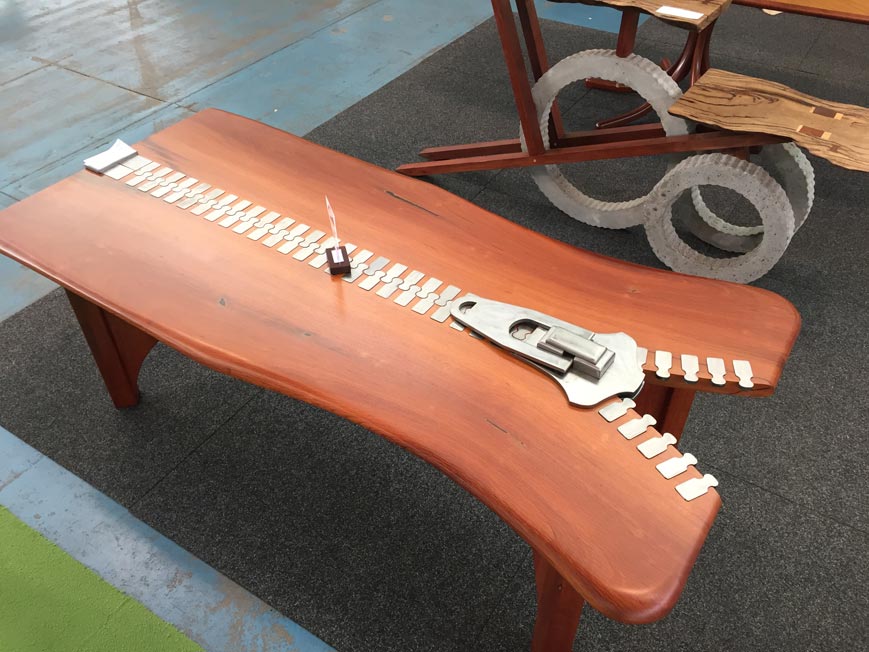 A box Martin made a few years ago, one that won a first at that time ...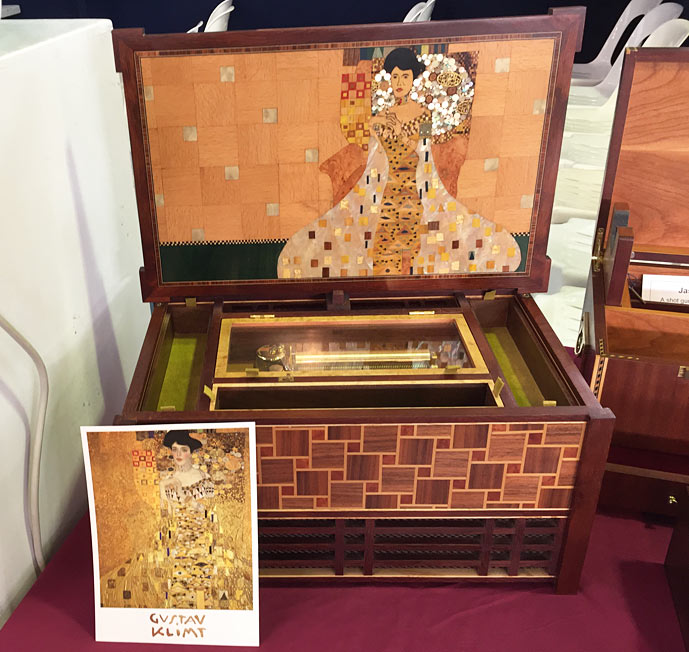 He did win a prize in the current Show, for this "small treasure" ...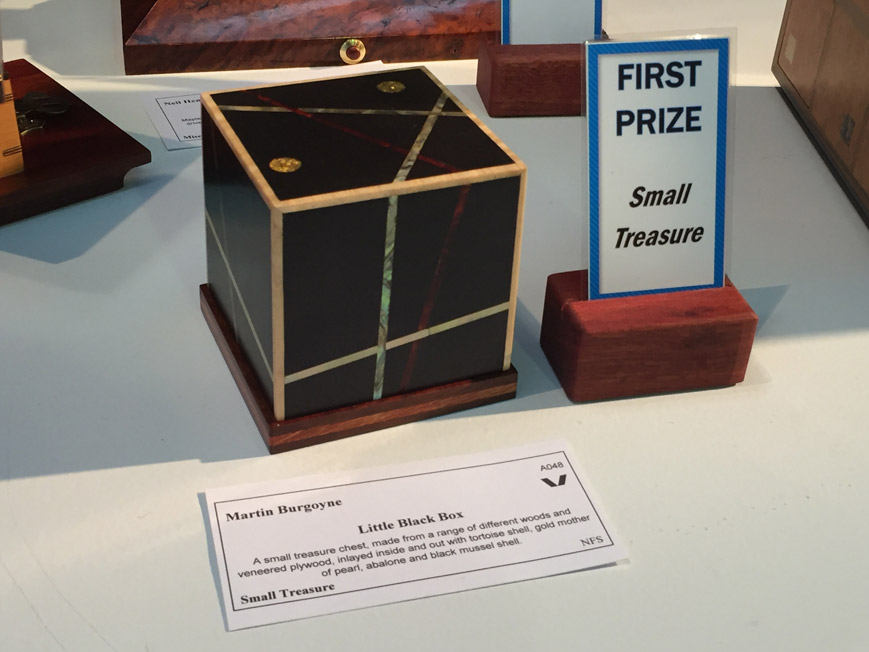 It is best appreciated with this brief video ...
https://www.youtube.com/watch?v=EfgZqpqqNGk
Another who does such fun and interesting carvings is Stephanie Ryan ...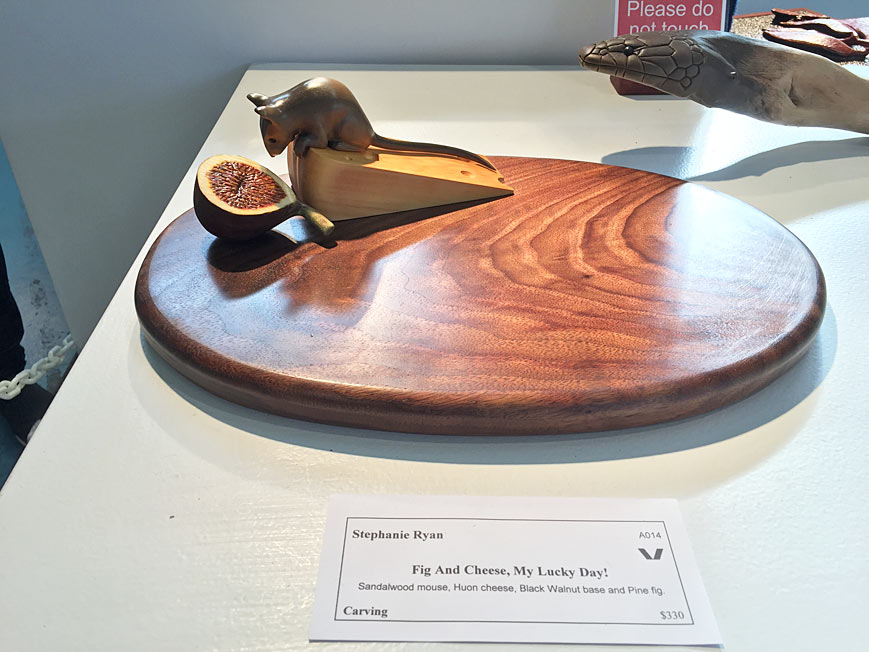 and ....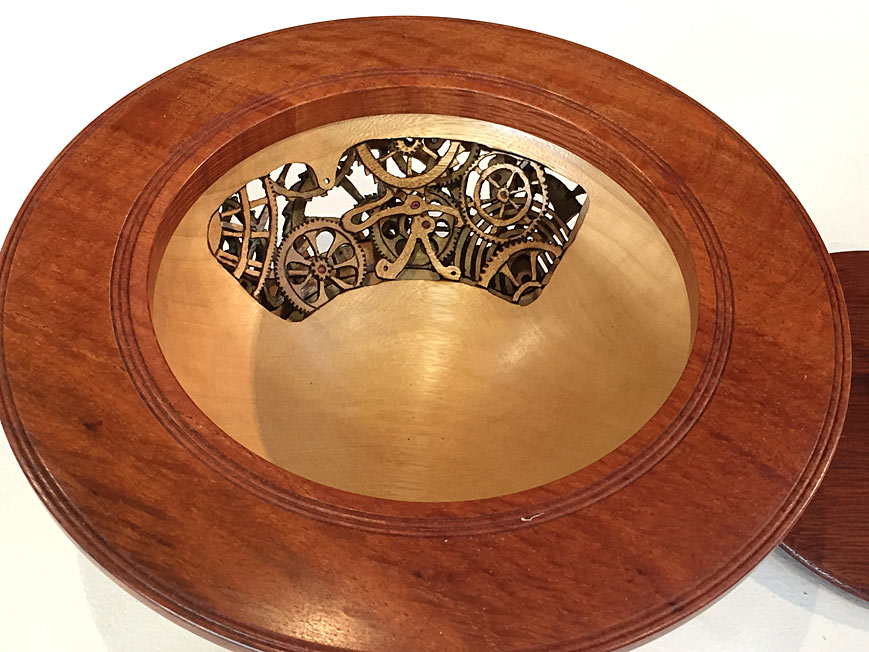 Neil Hendry, who made the kinetic horse (which was based on a Lego model), is principally a turner. He won a first for this embellished bowl ...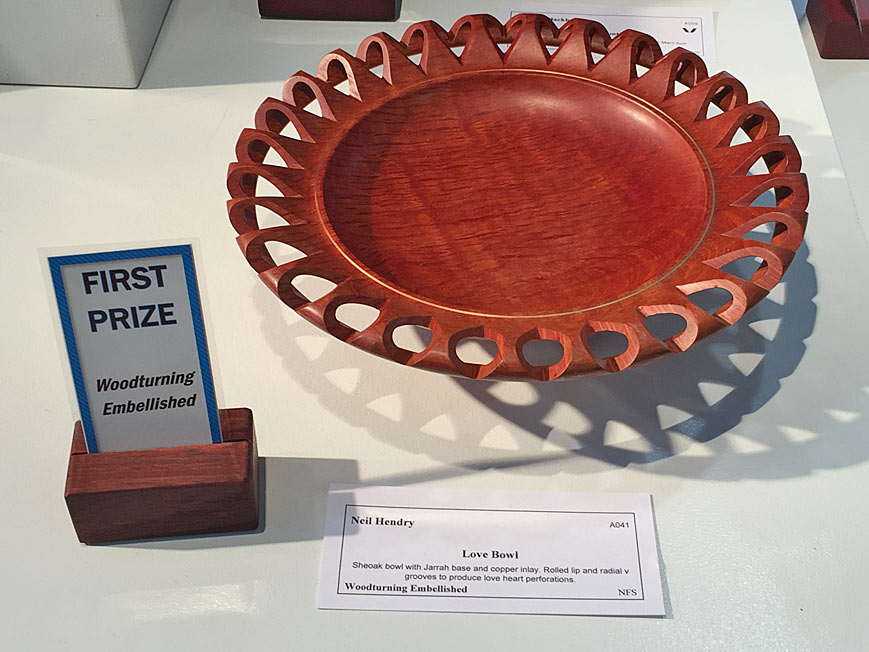 Either of these boxes would have been worthy of a prize ...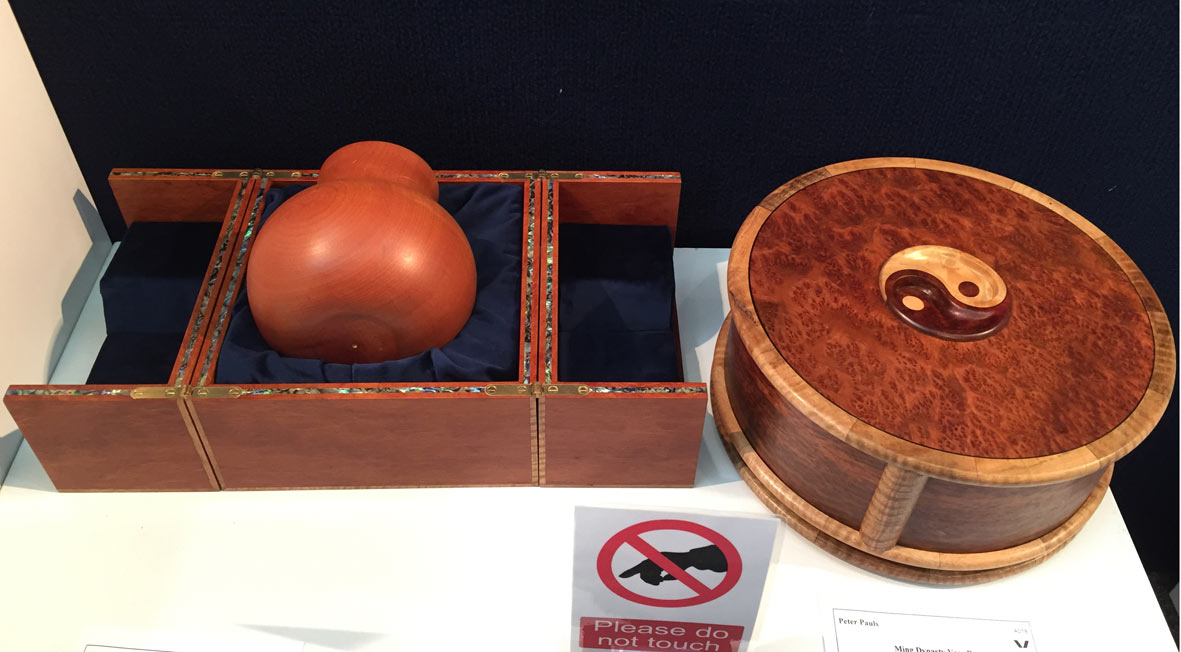 So many wonderful pieces. I think that woodworking won.
Regards from Perth
Derek