Messages Archive
Subject:
Period Styled Desk completed
Alan Young
I have just completed this period styled desk. This "Gideons Desk" is a commission from Levy Baptist Church in Little Rock, Arkansas.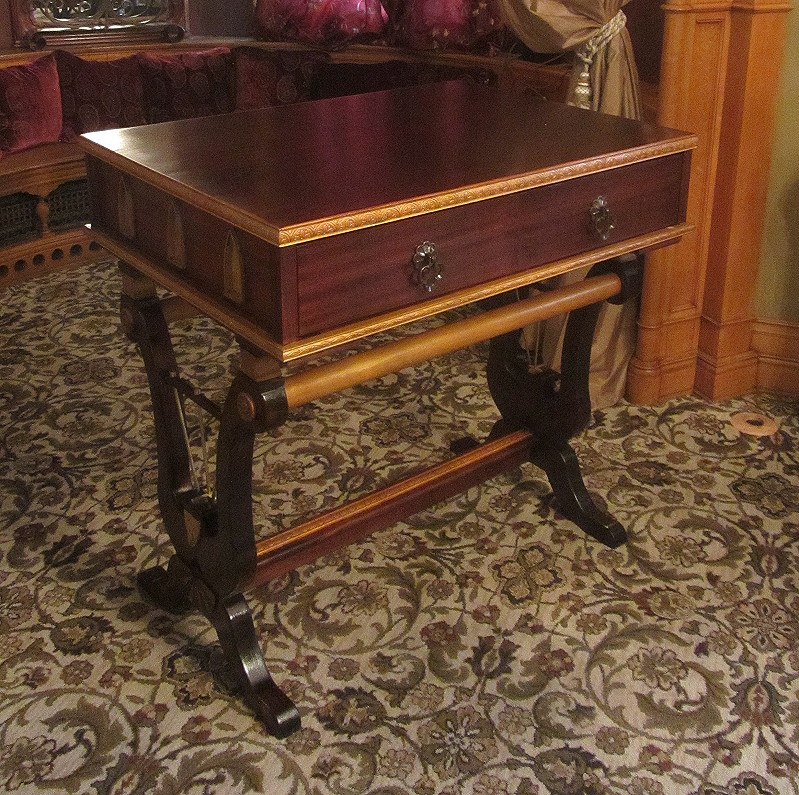 This new desk will be a companion piece to the Case on Stand I made for the Church in 2015.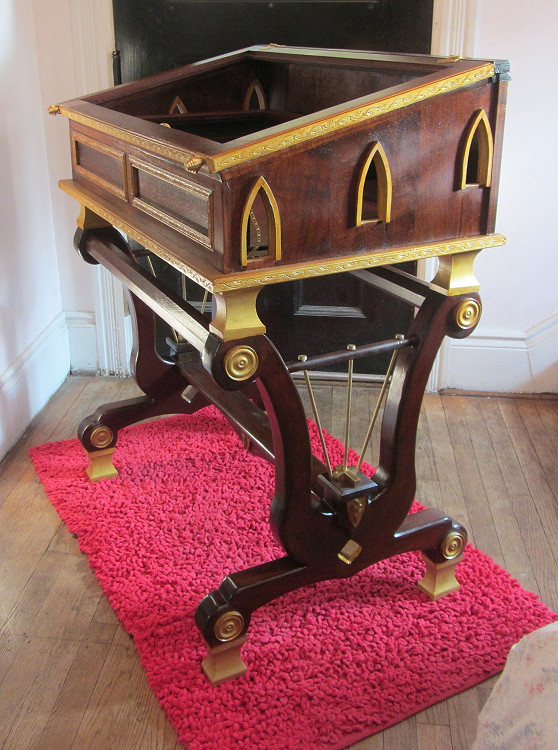 The Case on Stand was designed to hold a large Antique Bible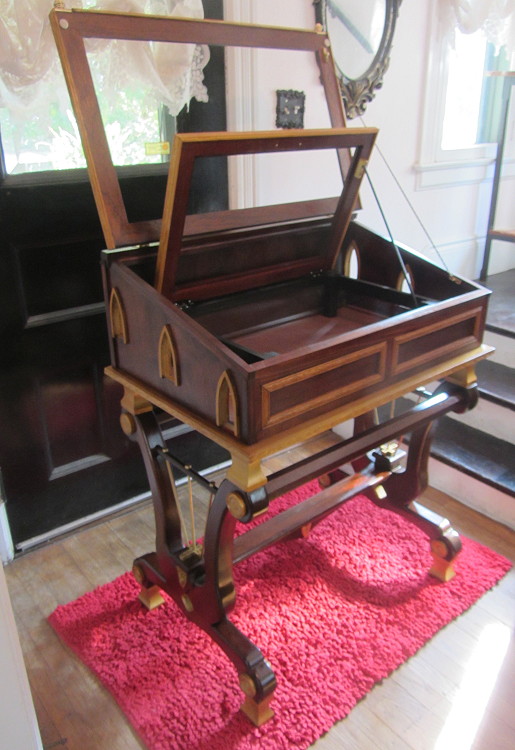 The Desk features harp brackets on"Duncan Phyfe" style leg/base form with Gothic Arch Window structures.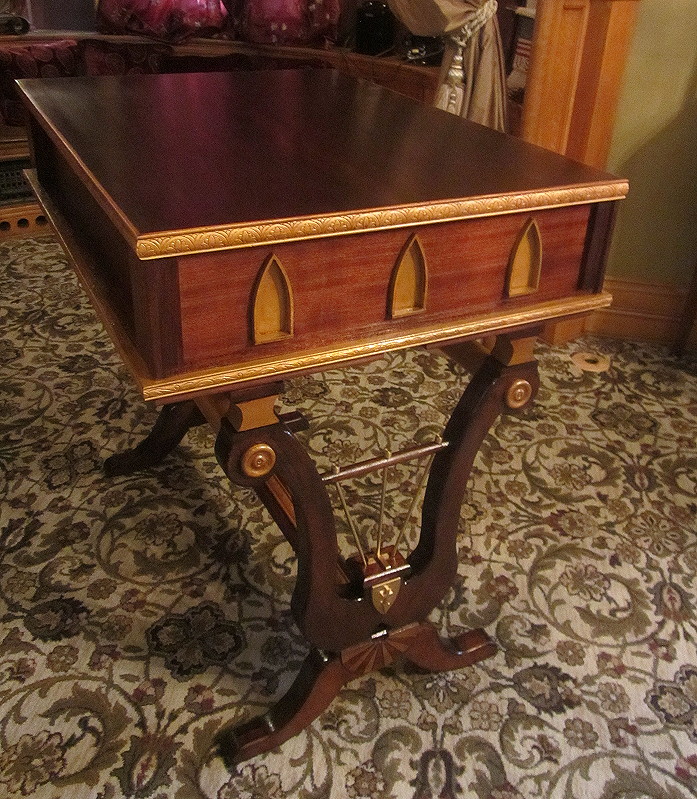 Materials are Mahogany, Sapele, Gilded Moldings, and Brass. Finish is Red Mahogany Stain. The gilding was done with "Brass toned" Mica Powders mixed with Zinsser Amber Shellac.
The top is finished with polyurethane. The rest of the piece is top coated with the Amber Shellac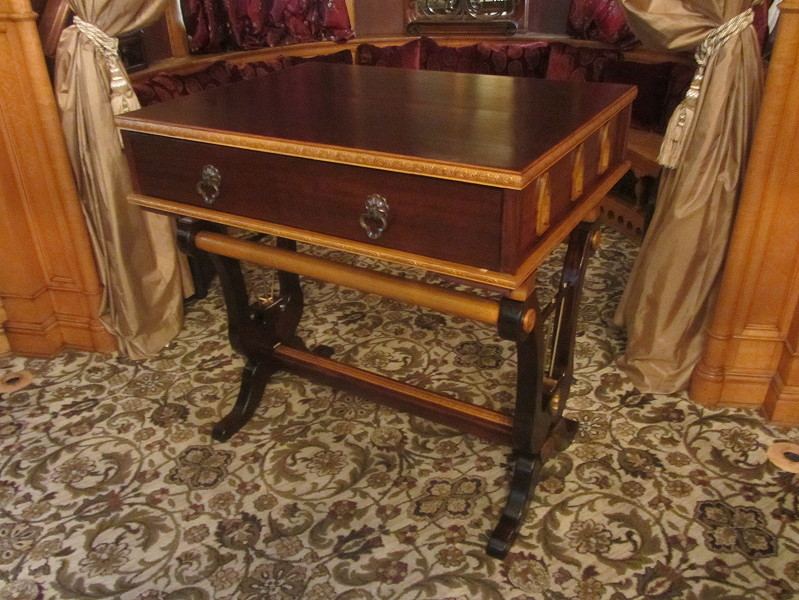 The desk drawer contains compartments that hold greeting cards.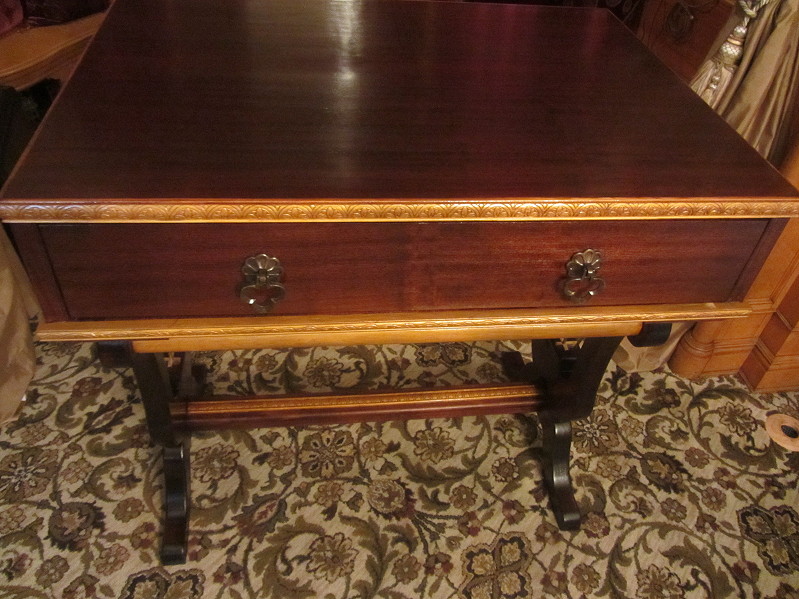 These drawer pulls were scavenged from an antique store find several years ago.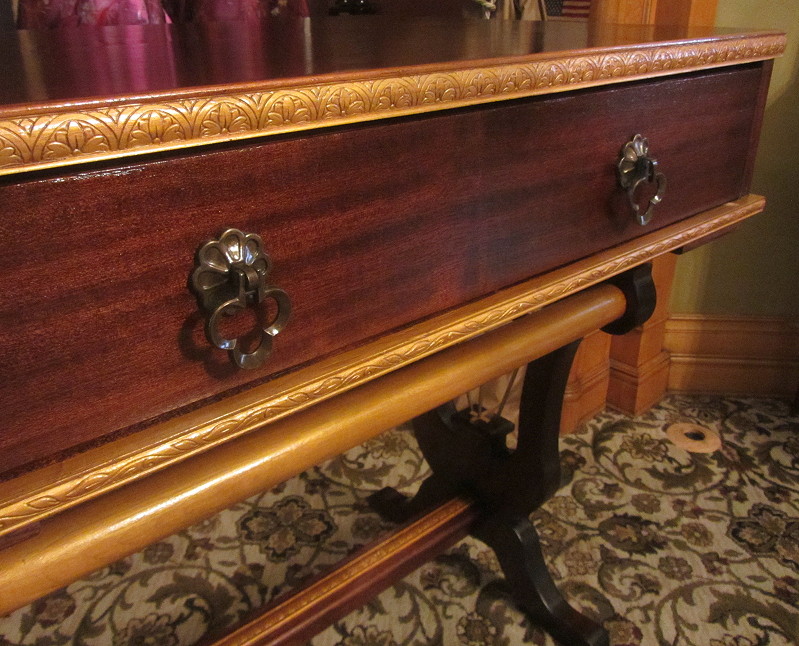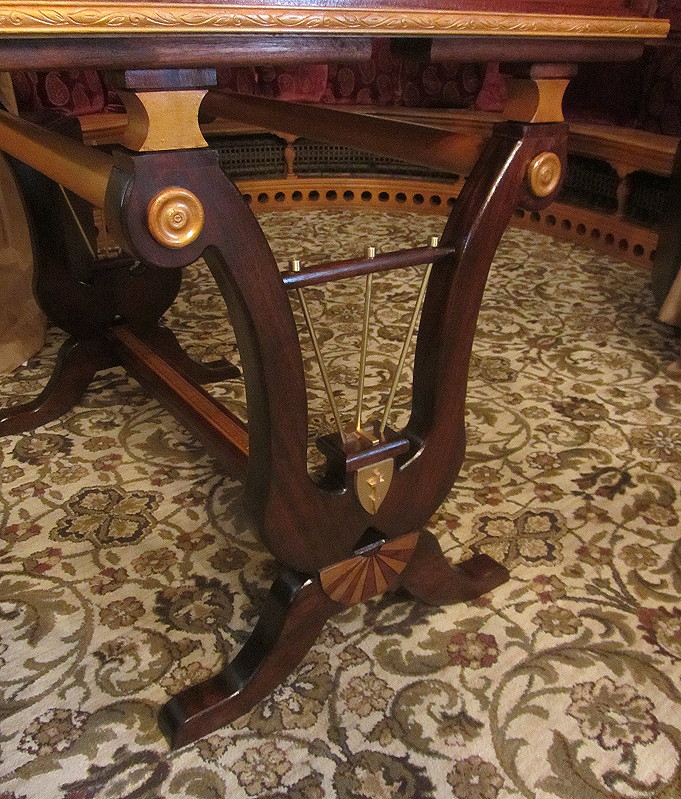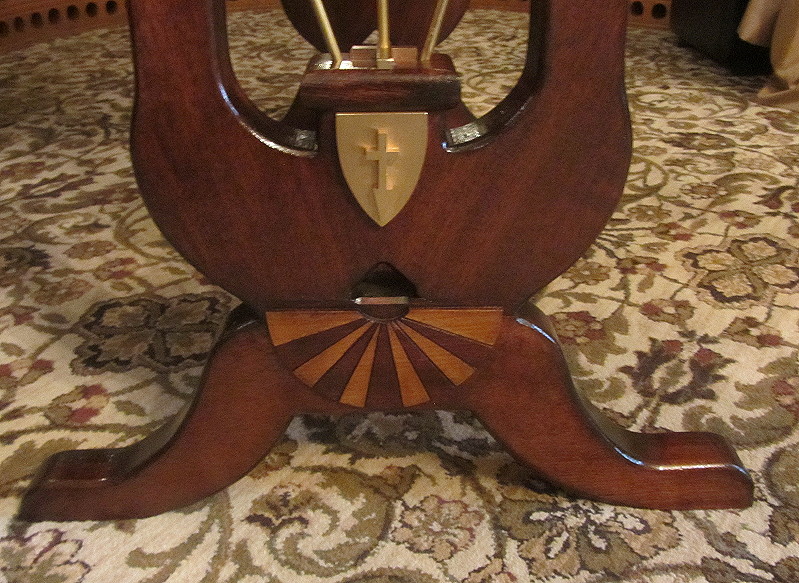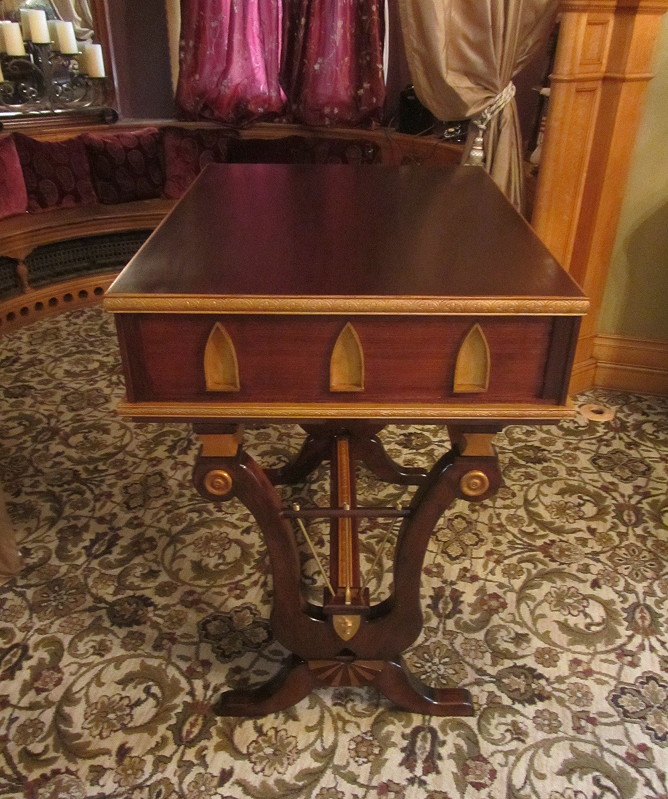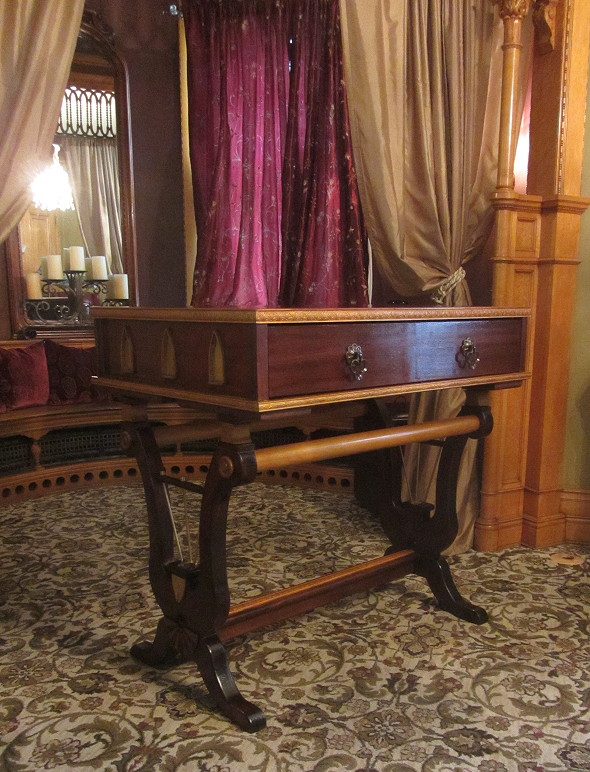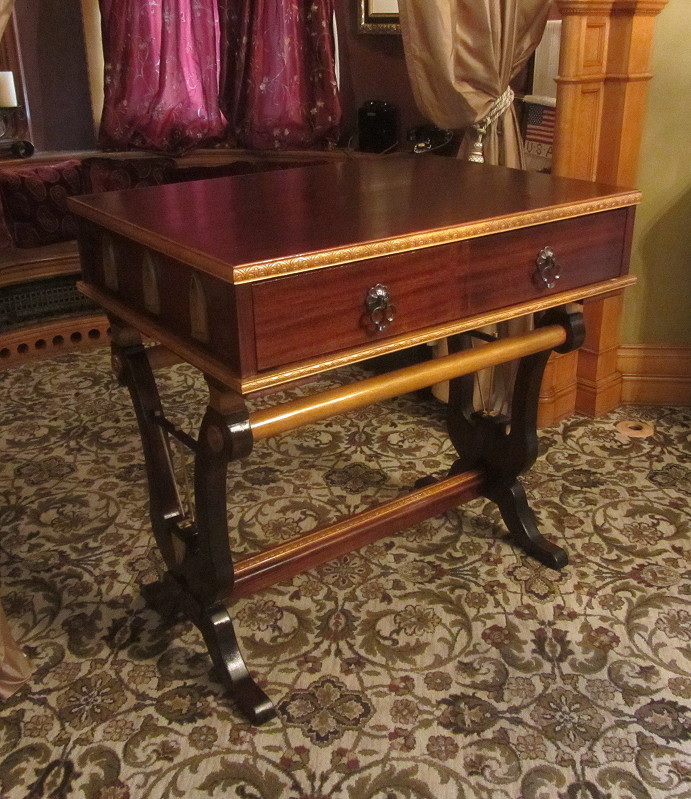 Thanks for looking-Alan
Messages In This Thread