Messages Archive
Subject:
Re: Thanks for the pictures
Derek Cohen (in Perth, Australia)
Is the winning table as tippy and frail as it looks? Is the base stiff? It looks like the whole affair could be jiggled. Nice top, not nice unmatching bottom. Didn't float my boat.

The side board could be described as "trendy". I found the uninteresting inlay distracting and the door framing too clunky. By a wide measure I would prefer to have your stylish piece in my house.

What did a typical Stanley #4 sell for at this show? At the old tool meet we attended I was told the market has dropped. Nice ones that didn't have some collector enhancement (box, pristine condition, etc) could be bought for $30.
Hi Bill
The table was not for touching, and so I did not test out its stability. The side board was nicely built - a little on the high side for my taste, but otherwise clean.
I was chatting with one of the senior club members, who has won many awards in the past, and we agreed that there did not appear to be enough loading for degree of difficulty. It also serves to illustrate that many have differing opinions and tastes. Judging is a tough job.
I did not look at the handplanes (!). However, prices tend to range between $55 - $125. Don't forget that we do not have the population of the USA nor the accumulation of Stanley planes.
I did pick up these three Marples gouges and 1/4" morticing chisel. The gouges are unused. $95 for all.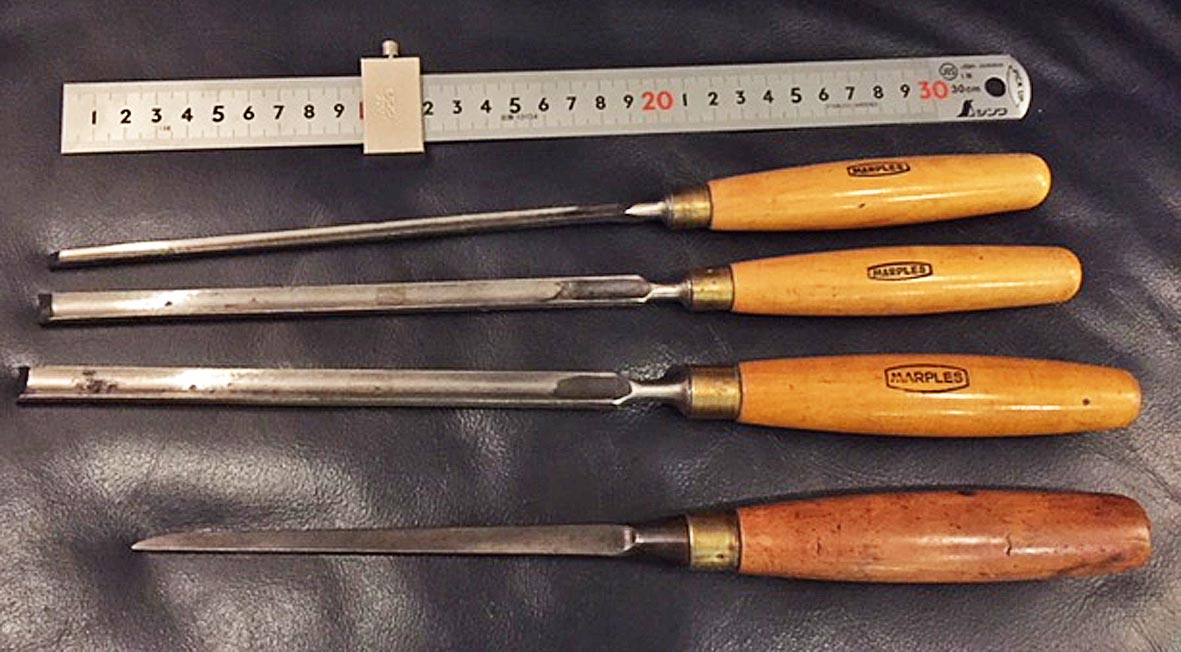 The rule is metric.
I also purchased new from Chris Vesper these carving knives for spoons and bowls. They are made by a family business in Slovakia. I spent some time using them at the Show. Absolutely wonderful!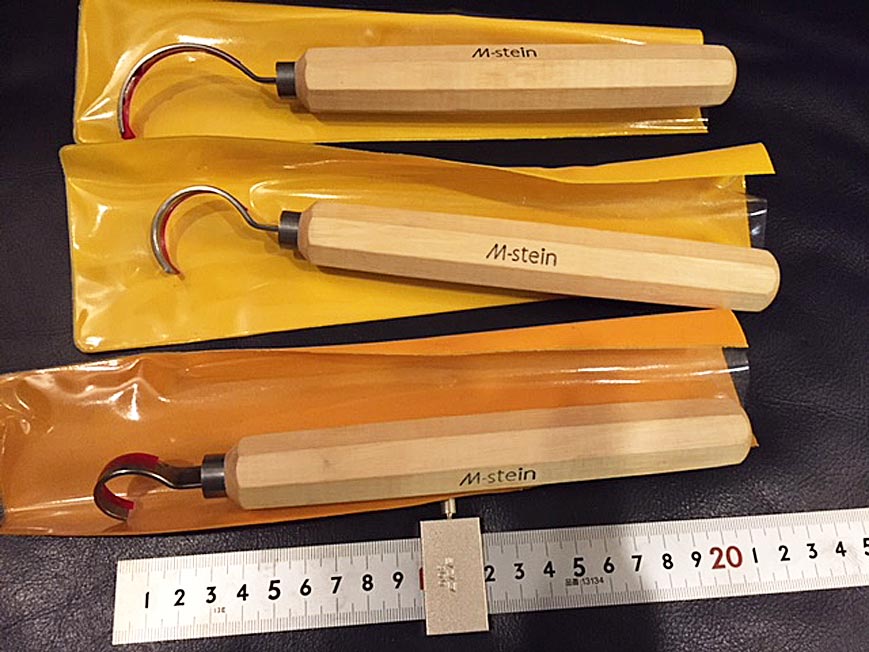 I received a special price since I am friendly with the agent
so the price is not relevant.
Regards from Perth
Derek