Messages Archive
Subject:
Art Deco Brass Grill Bookcase update(pic heavy)
Alan Young
A month ago I posted pics of the brass grill my father soldered.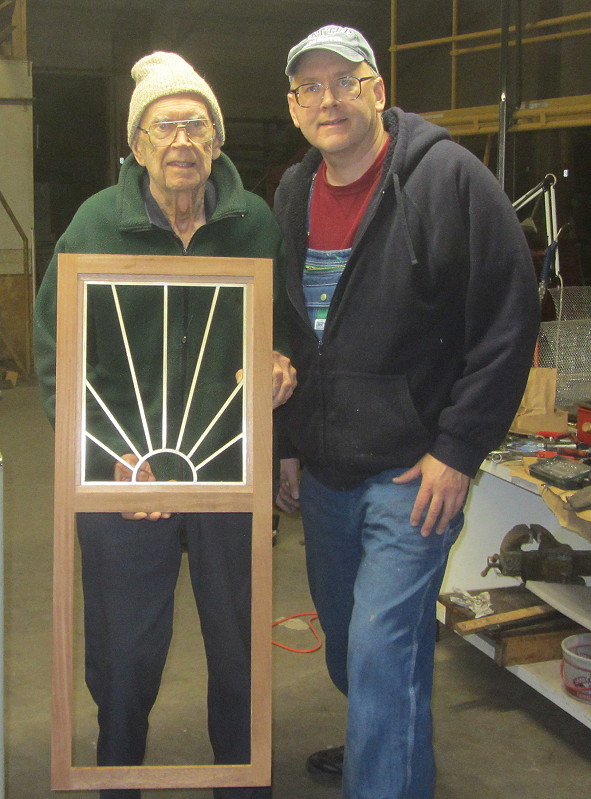 Here are close ups of the grill-I used a ROS to get this finish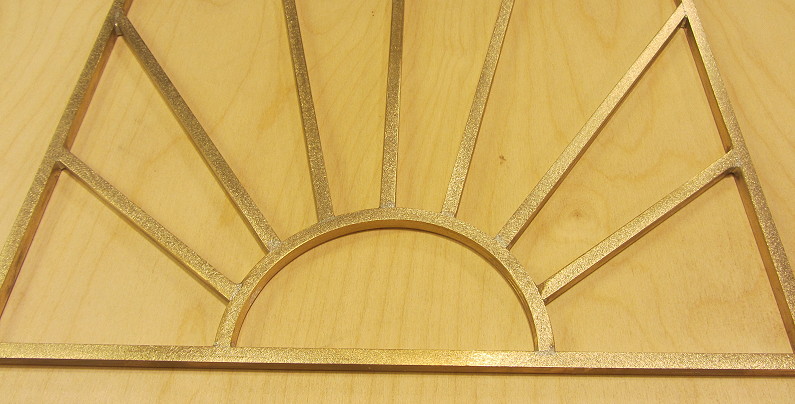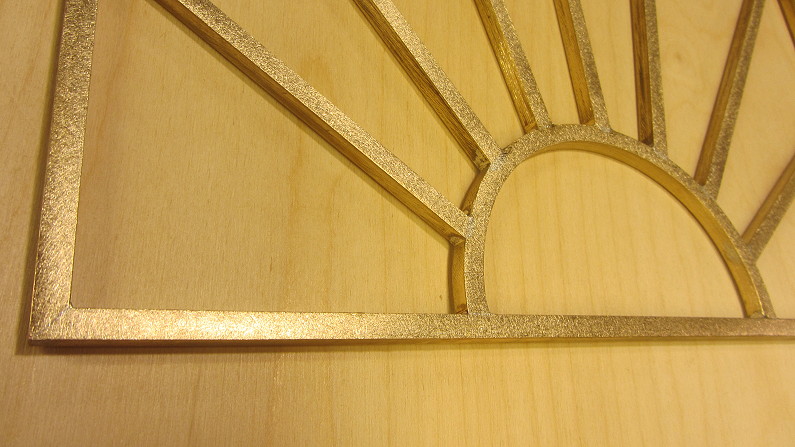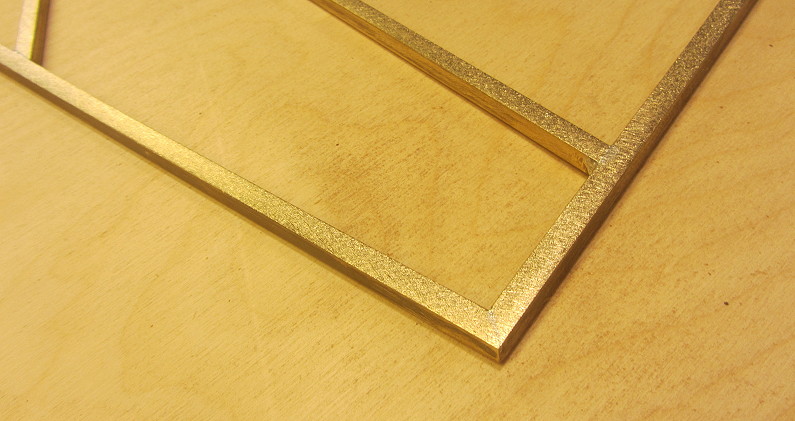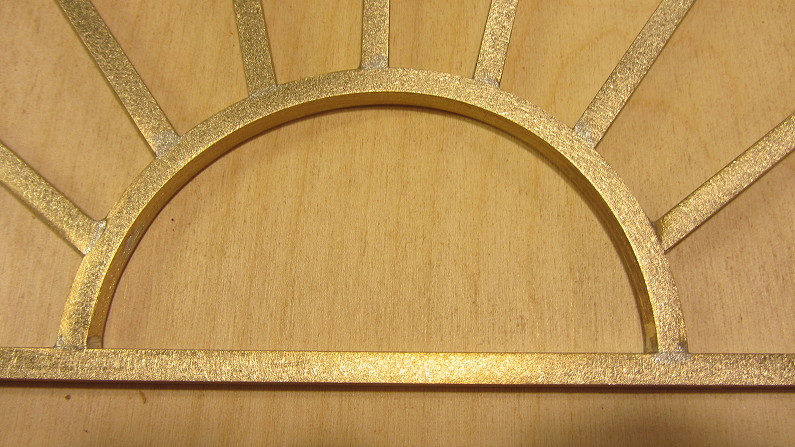 Here are updated pictures of the door and case work.
I made some hardware that will be used for the door-An Art Deco Pull and four connector sets that will hold the glass, the brass grill and an out wooden frame.
The grill sits inside a lip on the front of the door.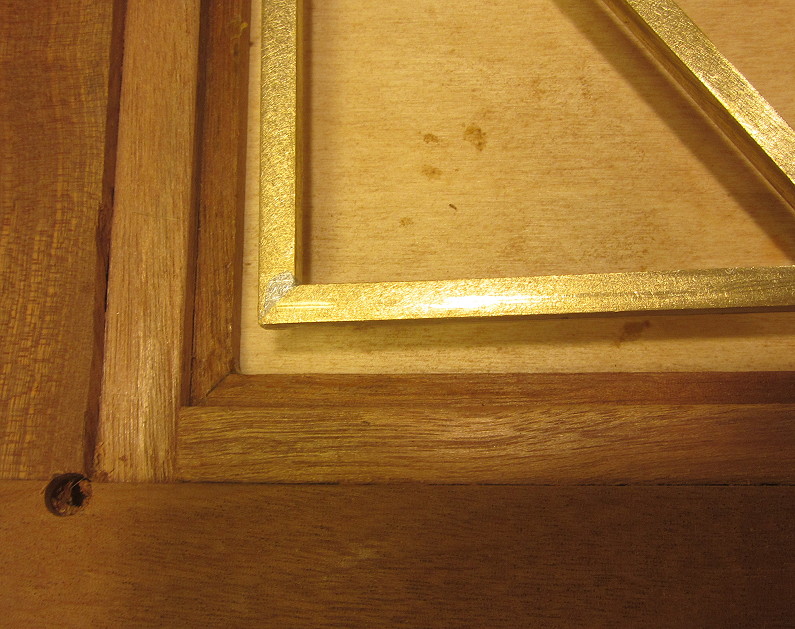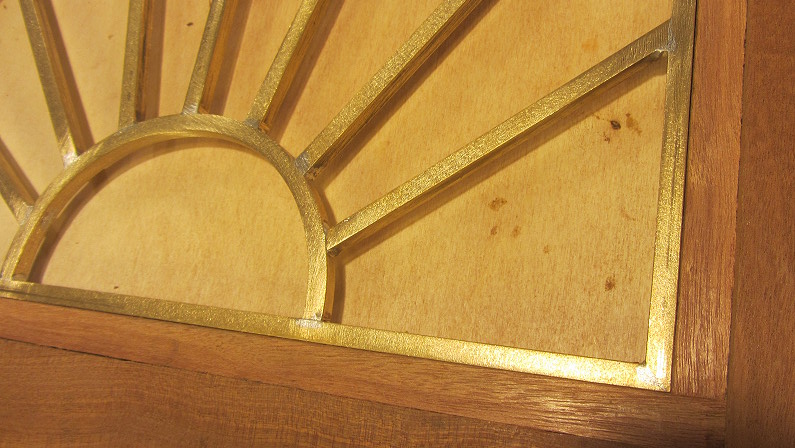 A 3/16 thick sheet of glass covers the grill with a 1/8th inch overhang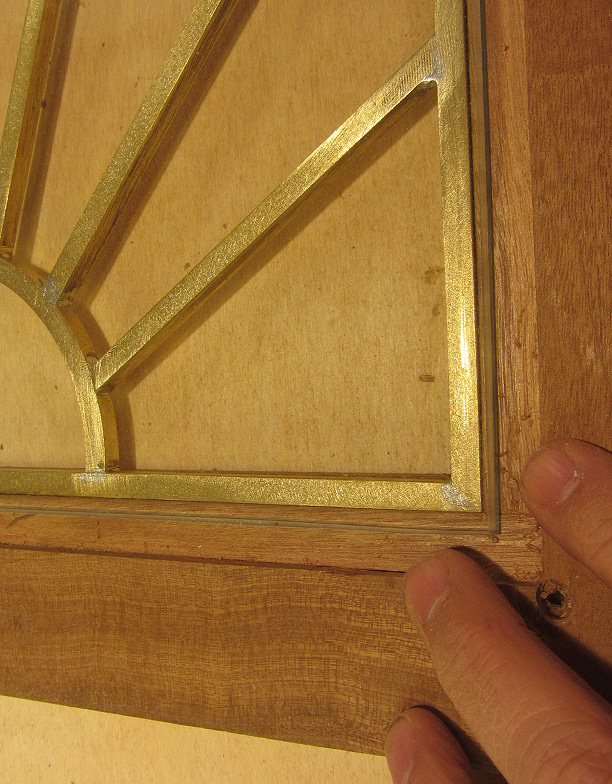 The grill and glass are then covered by an outer frame with a recessed lip.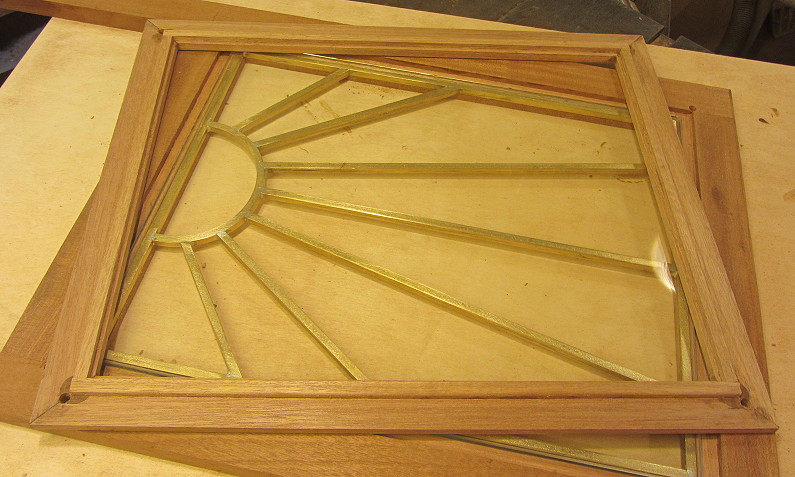 When turned over the from holds the glass in place tight to the grill.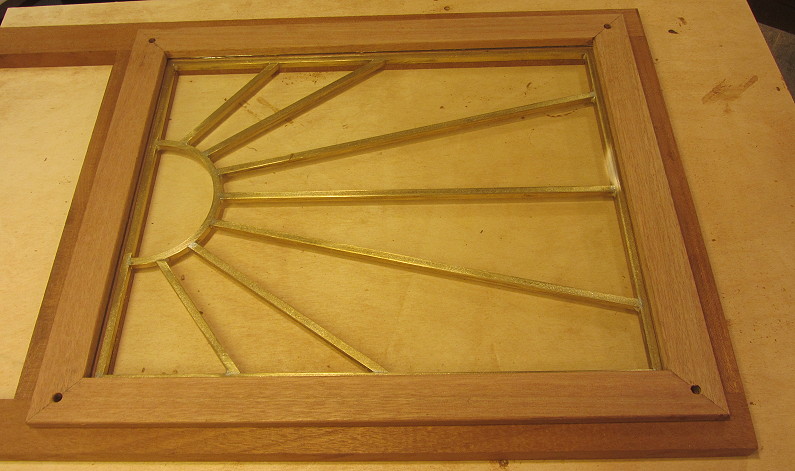 The frame has through holes that cover matching holes in the door frame-Shop made brass connectors hold the entire assembly in place.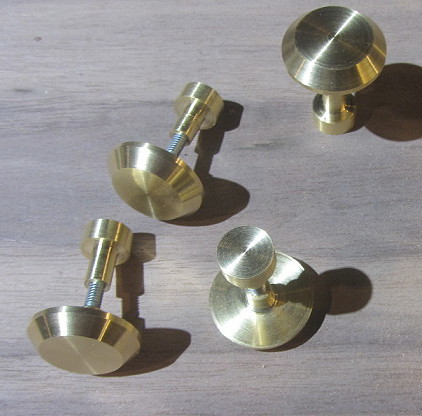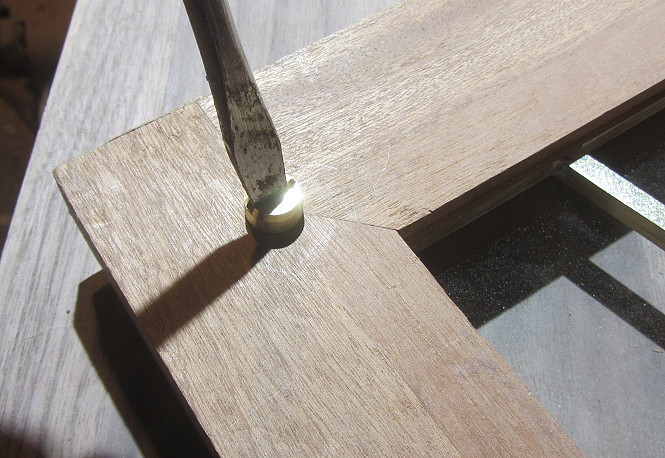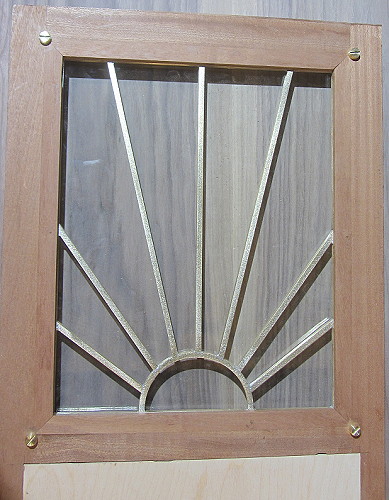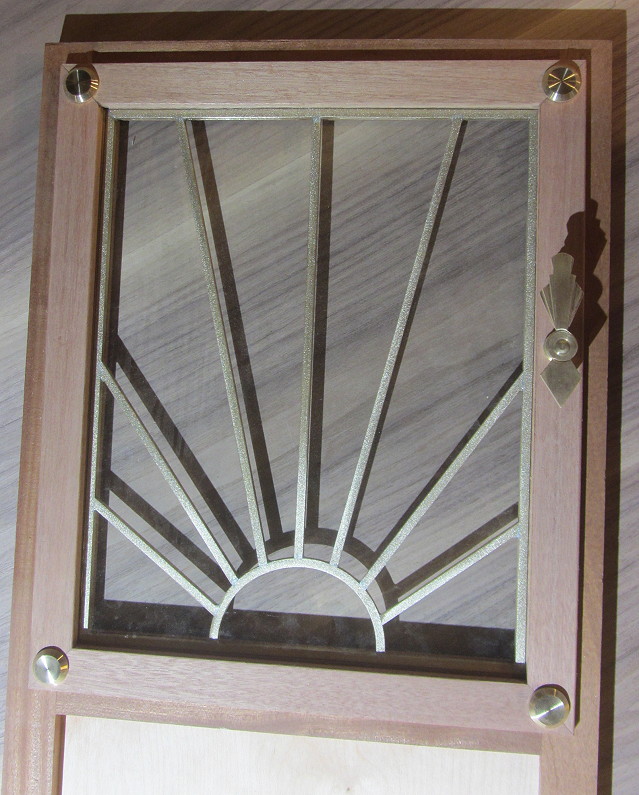 The shop made brass door pull.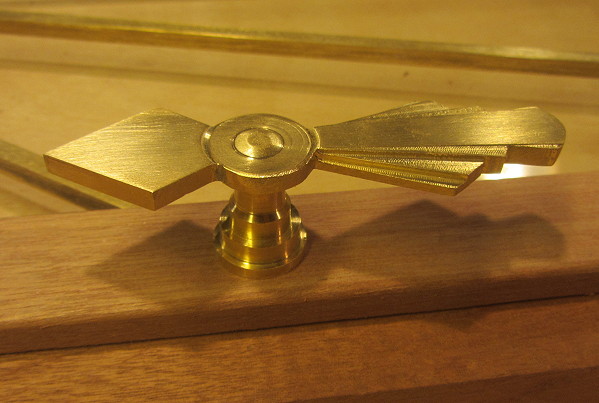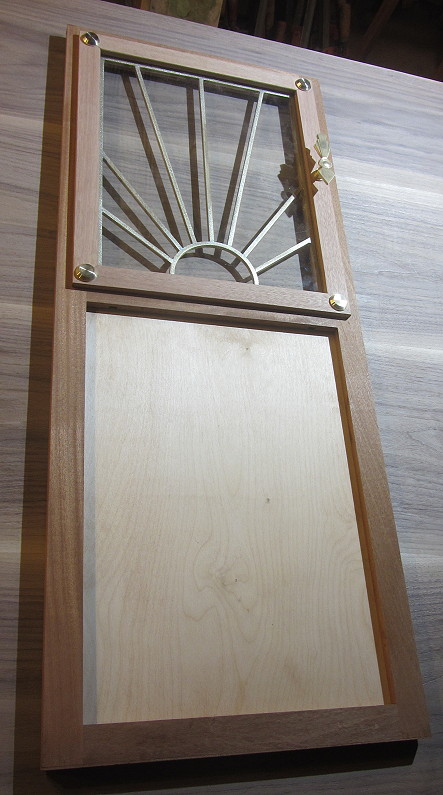 I moved on to the overlay for the lower door panel.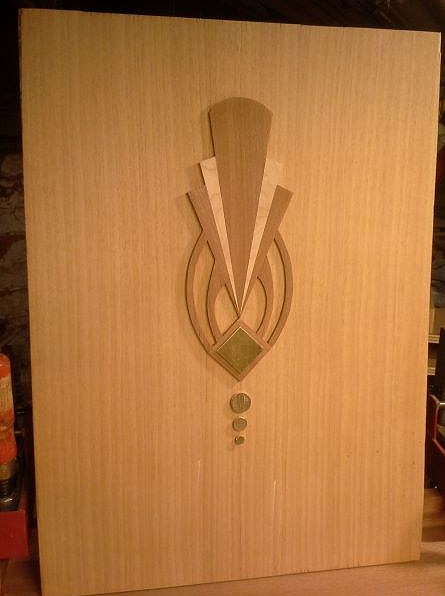 Lower panel set inside the frame.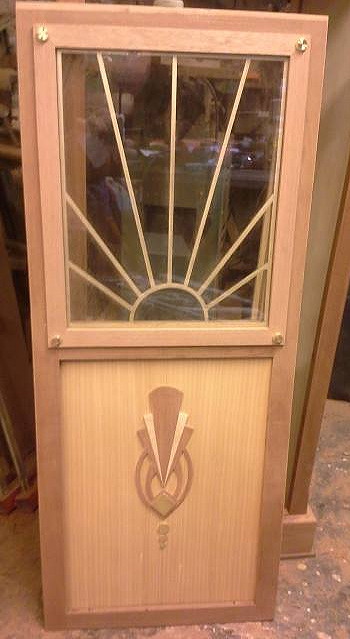 and additional molding will be added to the inside of the lower panel. The main frame work is complete with side panel inlays.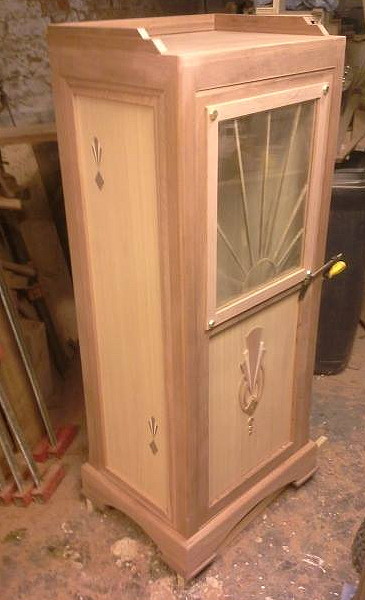 Messages In This Thread
Art Deco Brass Grill Bookcase update(pic heavy)