Messages Archive
Subject:
Let me 'spline what I did
Alan Young
This is a follow-up post to my "Reinforcing an edgebanding" post last week---
I am making a veneered Walnut top with solid edge banding for a Trestle Table
Here is the Table Top "Layering"
Top to bottom 1/16 Walnut, 1/8 Birch ply, 3/8 Birch Ply 1/8 birch ply, 1/16 Walnut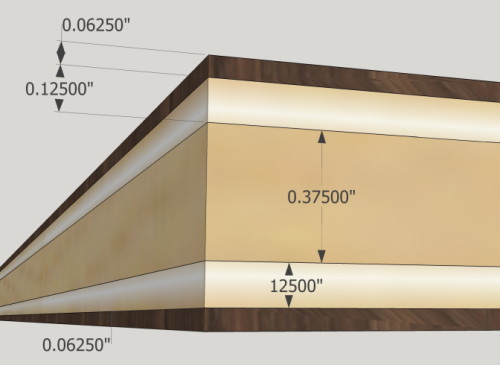 I started the process by gluing the 1/16 walnut veneer sheets to the 1/8 Birch sheets in my vacuum press.
Here are stacks of 1/8" plywood and 1/16" walnut veneer.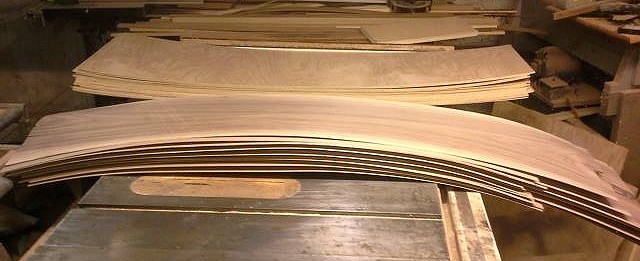 I veneered the 1/16 walnut sheets to the 1/8 Birch sheets in my vacuum press.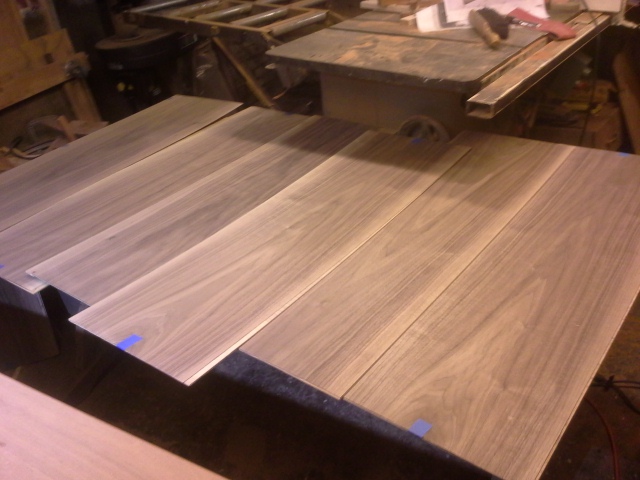 My vacuum press is not big enough to glue these all at once to the middle 3/8 inch thick birch plywood so I glued these individual sheets (6 on each side) one at a time with cinder blocks.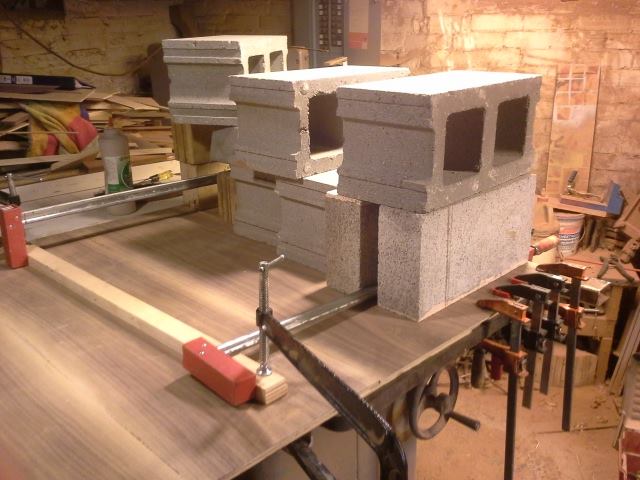 The top was then veneered on both sides for balance and trimmed.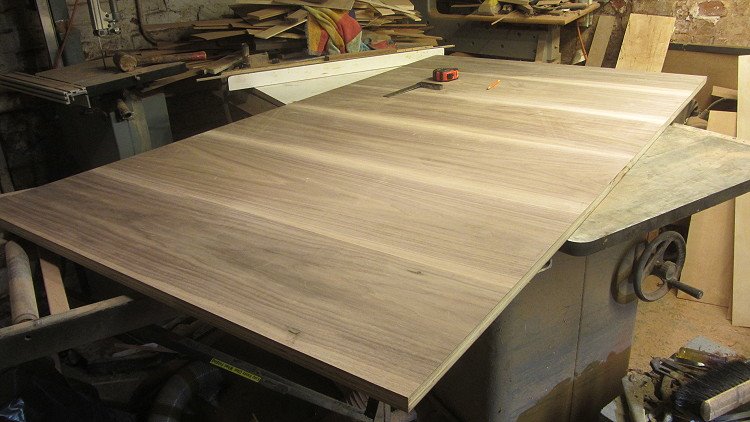 Cross section of the final veneered panel


The next step is to glue solid walnut around the perimeter of the veneered plywood structure.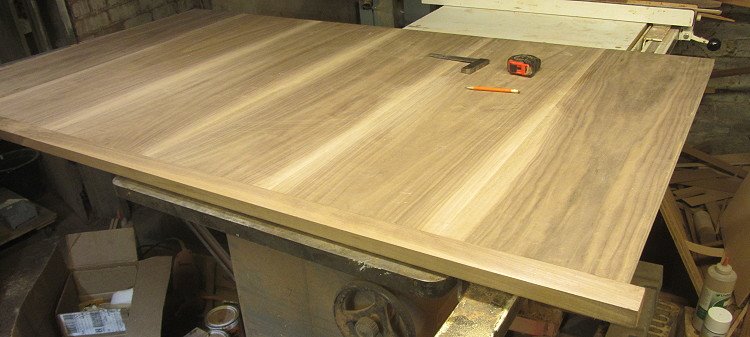 OK no pictures of the splines and grooves-To busy gluing- but I did make splines from 1/4 baltic birch plywood- @ 4" in length. I used the 1/4 slot cutter in my router and cut matching grooves on the ply and the solid walnut--about 6 or so on the 72" length and 4 on the 42" width.
The long edges glued on first.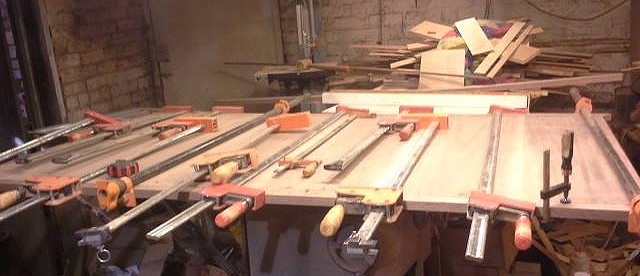 The short edges glued on next.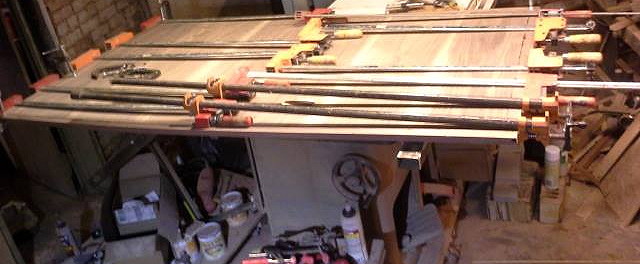 Out of the clamps and sanded-the top is all glued up.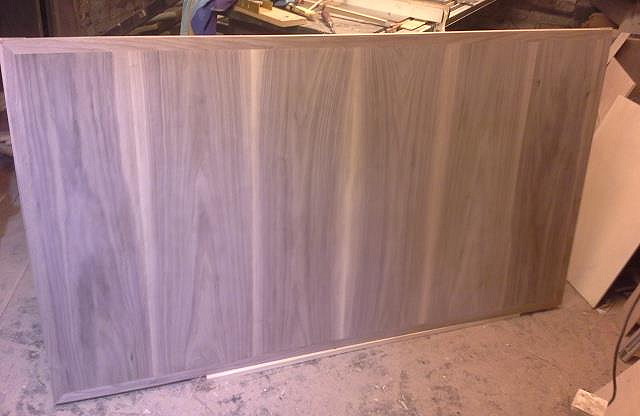 Thanks for help- I think it turned out well...
Messages In This Thread