Messages Archive
Subject:
Re: I'd suggest an experiment to put your mind at *LINK*
Alan Young
A question, have you ever seen that biscuit swelling issue in person? I never have and I used the biscuits by the thousands in business. But, I don't consider it the best method for precise alignment
No I have not seen it. I have seen articles (such as the article I have linked below) that encouraged me to move away from biscuit usage-perhaps unnecessarily as your experience documents.
If I was building the table, I would have applied a narrower edge band to the plywood and then veneered over that assembly. Just my preference, but with color differences between veneer and hardwood, I think the top presents better. Also no worry about bringing the edge band flush to the veneer.
Yes! I like this technique and have used it in other projects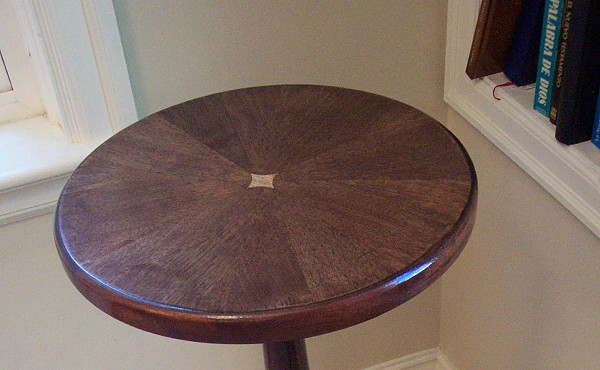 In general I try to plan my work out in detail from the beginning anticipating any obstacles that may arise and a plan to conquer them as fabrication proceeds. In this case I gave a lot of thought as to whether the top would be solid wood or veneer. After weighing many factors I decided on a veneered top-knowing this issue would arise in due course I felt it was one obstacle I was willing to deal with. As far as biscuits- I rarely used them in the past for registration -maybe I had sloppy technique with the biscuit cutter but I always had alignment issues so I moved away from the biscuit and have more often gone with hard wood splines and loose tenons.....I like your suggestion re: a matching groove on plywood and edge banding with a spline in the groove....